Build on Your Lot in Southeast Wisconsin with Bear Homes, LLC
Embarking on the journey of building a home is a dream for many, and it becomes even more special when you're building on your land. It's not just about laying bricks and mortar; it's about creating a personal sanctuary that resonates with your lifestyle, preferences, and memories you'd like to make.
At Bear Homes, LLC, we understand the significance of this journey. As a premier home builder in Southeast Wisconsin, we specialize in single-family home building, offering a bespoke experience that transforms your vision into a living, functioning reality. Our expertise and dedication ensure that every step of this exciting journey is handled with care and precision, making the process of building your dream home on your land not just a possibility, but a delightful experience.
The Process of Building on Your Lot Explained
Building your dream home on your lot is an exciting journey that begins with your vision and a piece of land:
Land Analysis
The process begins with a thorough assessment of your land. Our experts analyze the topography, soil condition, access to utilities, and any other environmental factors that might influence construction. We then discuss feasibility, including zoning laws and building codes, to ensure your dream home is not just beautiful but also compliant and safe.
Once we have a clear understanding of the land's potential and constraints, we move on to conceptualizing the home itself. This phase involves close collaboration with you to understand your needs, preferences, and lifestyle. Every aspect, from the number of bedrooms and bathrooms to the layout and flow of the living spaces, is tailored to suit your lifestyle.
Selecting Your Ideal Floor Plan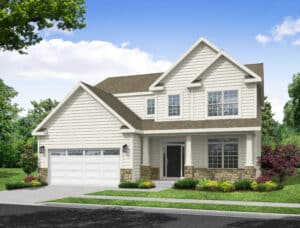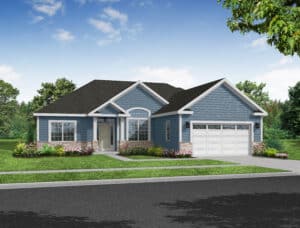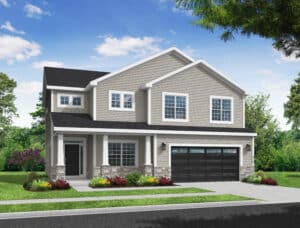 Choosing the right floor plan is crucial in the 'build on your lot' process. Our selection includes sprawling ranch layouts and two-story homes, ranging from 3-5 bedrooms and 2-2.5 bathrooms, with square footage varying from 1653 to 2766. This variety ensures that we can accommodate different family sizes and lifestyles. During this phase, we work closely with you to select a plan that not only fits your aesthetic preferences but also takes full advantage of your land's unique features.
Tailoring Your Home to Your Lifestyle
Customization is at the heart of building on your lot. This stage is where your home truly becomes a reflection of you. From choosing the finishes and colors to deciding on room expansions or additional features, every decision is made to ensure your new home aligns with your personal taste and functional needs. Our team of experts will guide you through the selection process, providing advice on the latest trends and timeless designs, ensuring that each choice adds value and character to your home.
>> Learn More About Customizing Our Floor Plans
Navigating the Construction Phase
With the plan set and the design finalized, construction begins. Building on your lot requires meticulous planning and coordination, and our team at Bear Homes excels in managing this process. We handle all aspects of construction, from securing the necessary permits to scheduling inspections. Regular updates and transparent communication ensure that you are always in the loop. Our commitment to quality and attention to detail means that we not only build homes but also build trust.
The Benefits of Building on Your Land in Southeast Wisconsin
Southeast Wisconsin offers a perfect backdrop for your custom home, with its beautiful landscapes and thriving communities. Building on your own land here means more than constructing a house; it's about creating a home in a place you can see yourself settling in. Whether it's the serene views of Paddock Lake or the bustling community of Kenosha, each location offers its unique charm, enhancing your home's ambiance and value.
Why Choose Bear Homes for Your 'Build on Your Lot' Project
Choosing Bear Homes to build a new home on your lot means partnering with a team that values your dream as much as you do. Our in-house specialists, including real estate agents and draftsmen, ensure a streamlined and personalized building experience. Hear from our satisfied clients who have shared their experiences of building their dream homes with us.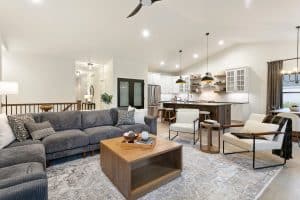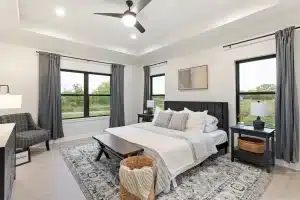 At Bear Homes, we understand that building a home on your lot is more than just a construction project; it's an exciting yet daunting journey. We're committed to providing a building experience that is as enjoyable and stress-free as possible, ensuring that the end result is not just a house, but a home that resonates with your dreams and aspirations for years to come.
---
Ready to build your dream home on your lot in Southeast Wisconsin? Contact Bear Homes today to start your journey, and let us help you turn your vision into a beautiful reality.
Send us a Message